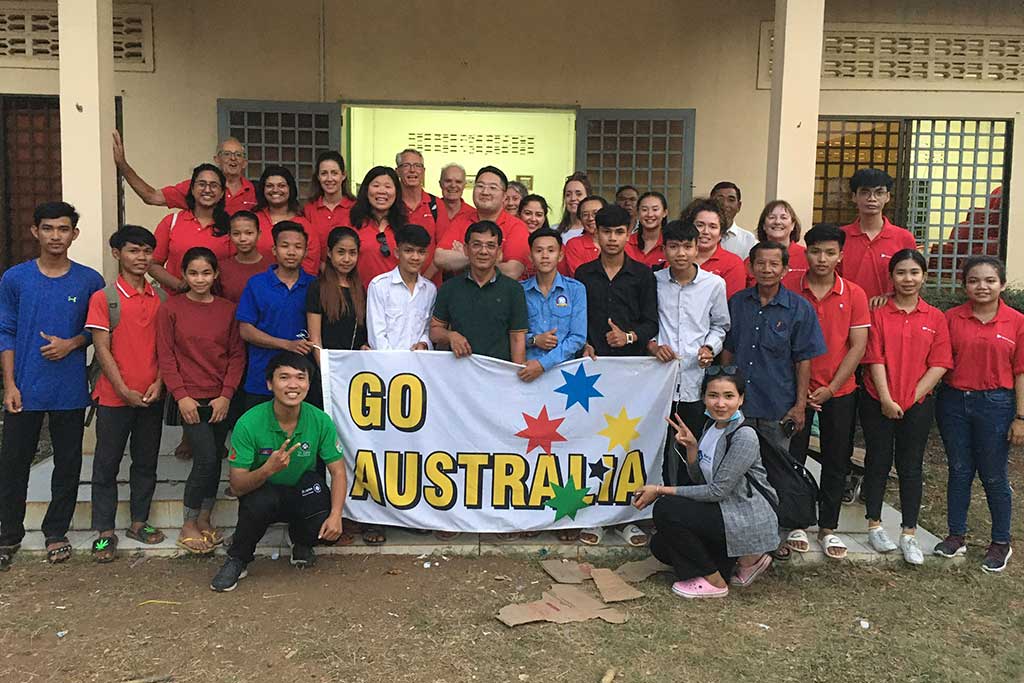 Seeing is Believing in Cambodia (January, 2020)
In January, a team of 15 Australian volunteers joined forces with Khmer Sight Foundation and St Johns Volunteers to provide vision screening. In Cambodia.
Prey Veng is known to be an agricultural region bordering on Vietnamese border. Many of the recipients were farmers who led a simple life. The ocular pathology is high amongst this group of people who had limited access to eye care.
During the one-week period, we visited 5 screening sites across 11 communes. 2000 people were screened for vision impairment, with many pairs of free spectacles provided. About 300 people were referred to our partner, Khmer Sight Foundation and placed on cataract and pterygium pathway. They will be transported to Phnom Penh for surgery once COVID pandemic is cleared. A team of volunteer ophthalmic surgeons will perform the task after assessing the cohort of patients.
The team often worked in overcrowded, hot and humid conditions to serve the hundreds of participants who turned up and waited patiently for the eye screening programme. We were welcomed warmly by the people of Prey Veng, where the district governor hosted our visit with the rest of the regional officials. There was always security presence and the screening sites were chosen for large crowd screening.
It was truly a privilege to undertake the task, as many of the recipients had never received eye care previously. As a result of the intervention, their lives would hopefully transform for the better, due to better vision. Without the necessary treatment, many would have gone blind and badly disadvantaged.